Nigerian-American payment company Flutterwave has announced another successful round of funding recently, as it secured $170 million from
international sources
. Including investment from businesses such as Avenir Growth Capital and Tiger Global, this latest round of series C funding helped Flutterwave break the billion-dollar barrier.
As part of a much greater international effort to invest in the rapidly expanding African online economy, Flutterwave illustrates an increasingly common course of action. As a payment system responsible for $9 billion of transference over 140 million transactions so far, Flutterwave is somewhat analogous to the likes of PayPal. Unlike PayPal, however, Flutterwave's place as a Nigerian company makes it a much greater beneficiary to the Nigerian economy.

Flutterwaves History
Founded by entrepreneurs Iyinoluwa Aboyeji and Olugbenga Agboola in 2016, Flutterwave is a newer entry in an already flooded world of online payment systems. This made its creation and implementation a complicated prospect, yet its development goals managed to overcome many of the issues which plagued other systems.
According to Aboyeji, the online infrastructure to make payments in and out of Africa incurred significant problems with fees. Seeing fees for each transaction, this issue would lead businesses in Africa to delay payments to transfer in larger lump sums. With these types of delays being appreciated by no one, a central premise of Flutterwave was to overcome this prior limitation.
From this point, the growth of Flutterwave was about interfacing with as many markets as possible and broadening the reach of their service to individuals within Africa. This included the introduction of an additional payment system called Rave in 2017, which worked to open other forms of digital payment to African spenders.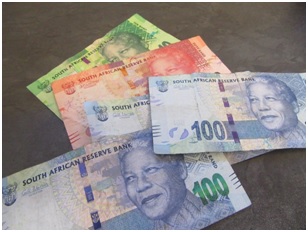 Source: Pixabay
Following Rave was a partnership with Visa in 2019, to create a product called GetBarter. Essentially operating as a smaller credit-card type system, GetBarter was developed to allow smaller payments within African nations, and across African borders. Combined with various other systems implemented by Flutterwave, the business has become an effective one-stop-shop for digital funding methods on the continent.

The Importance of the Digital Market
As the online world fundamentally reshaped how we do business today, not everywhere has evolved equally. Africa, presenting unique infrastructural concerns, has tended to lack behind many of its international contemporaries. While this has meant a general lack of performance on online sales up until this point, this pattern is soon poised to change.
On a hardware front, projects to modernise Africa through the mass-adoption of fibre optic cable have been accelerating in the last few years. Nigeria is home to some of the more significant of these efforts, as indicated by the new Nigerian Broadband Plan. As proposed by the Ministry of Communications and Digital Economy, this plan aims to create an effective coverage of at least 90% of the population by 2025. While recent complication might have extended this deadline, the plan is still set to meet its predictions.
In terms of the larger market, greater internet availability and moves by Flutterwave and other similar business stand to have enormous effects on the African economy. As this form of connectivity grows, so do the financial benefits in terms of tax.
For an example of this in another nation, there isthe effect of the top
no download casinos
in South Africa. These casinos draw in enormous numbers of players through bonuses like deposit matches and free spins, bolstered by broad libraries of games. Giving access to these games essentially allows the collection of gambling tax revenue for governments with little fuss. This concept applies to nearly all online businesses, where taxation for services not available locally could produce significant nationwide benefits. 

Source: Pixabay
Physical and digital online infrastructure are two sides of the same coin, where one can only exist with the other. With the government of Nigeria so heavily investing in infrastructure, and companies such as Flutterwave leveraging its potential, the implications for the future are immense. The growing markets of Africa are, in many ways, the last untapped resource of the global digital world. Following along the current route, the 2020s are likely to be some of the most transformative years in business that Nigeria has ever seen. For both new organisations and those looking to expand their borders, the future is looking bright.
Click here to read full news..